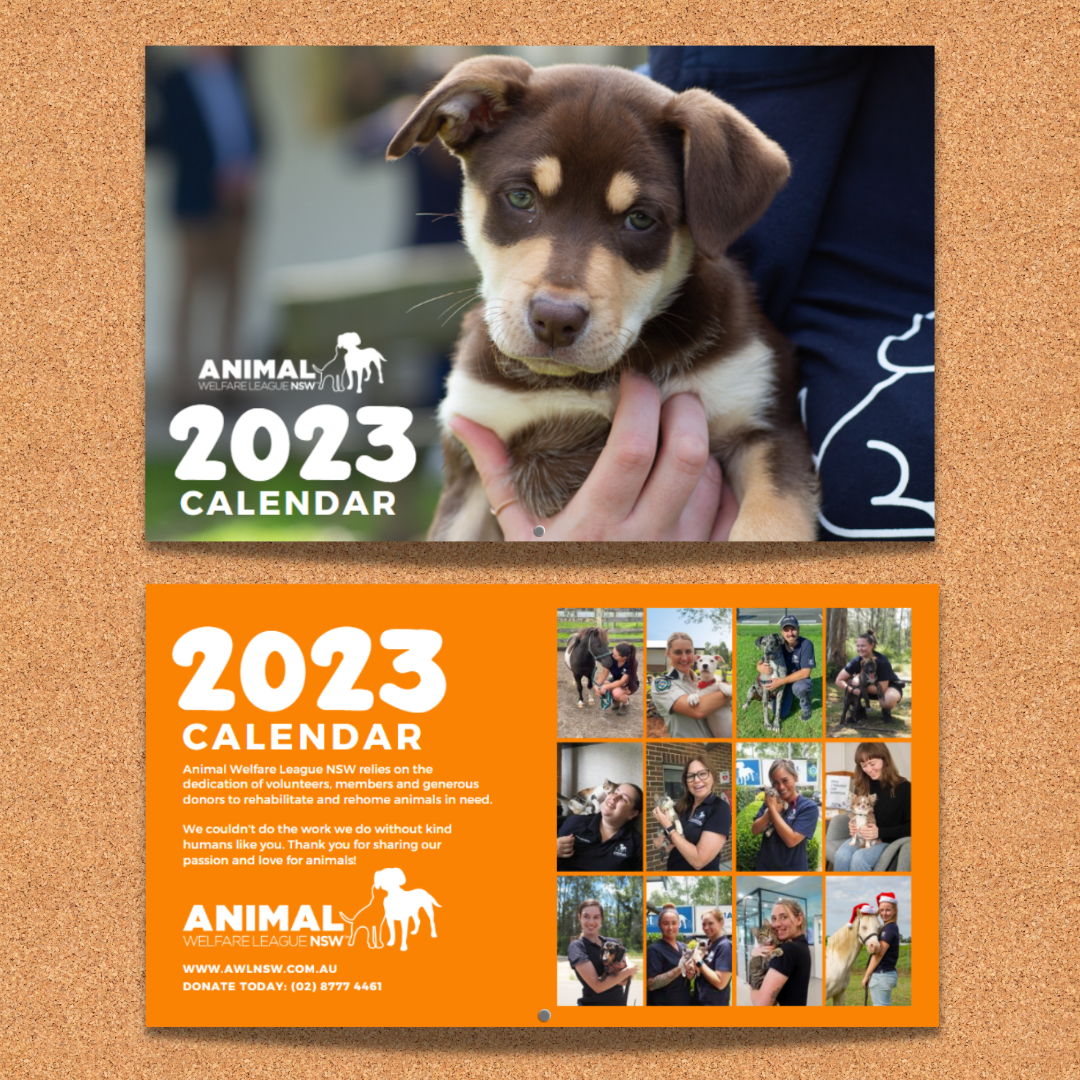 Make 2023 Pawesome!
Get this year off to the best start pawsible with the AWL NSW 2023 calendar!
It's full of beautiful images of the cutest furry friends and some of the humans you're helping enabled to rescue, rehabilitate and match-make pets with their perfect homes.
Buy Now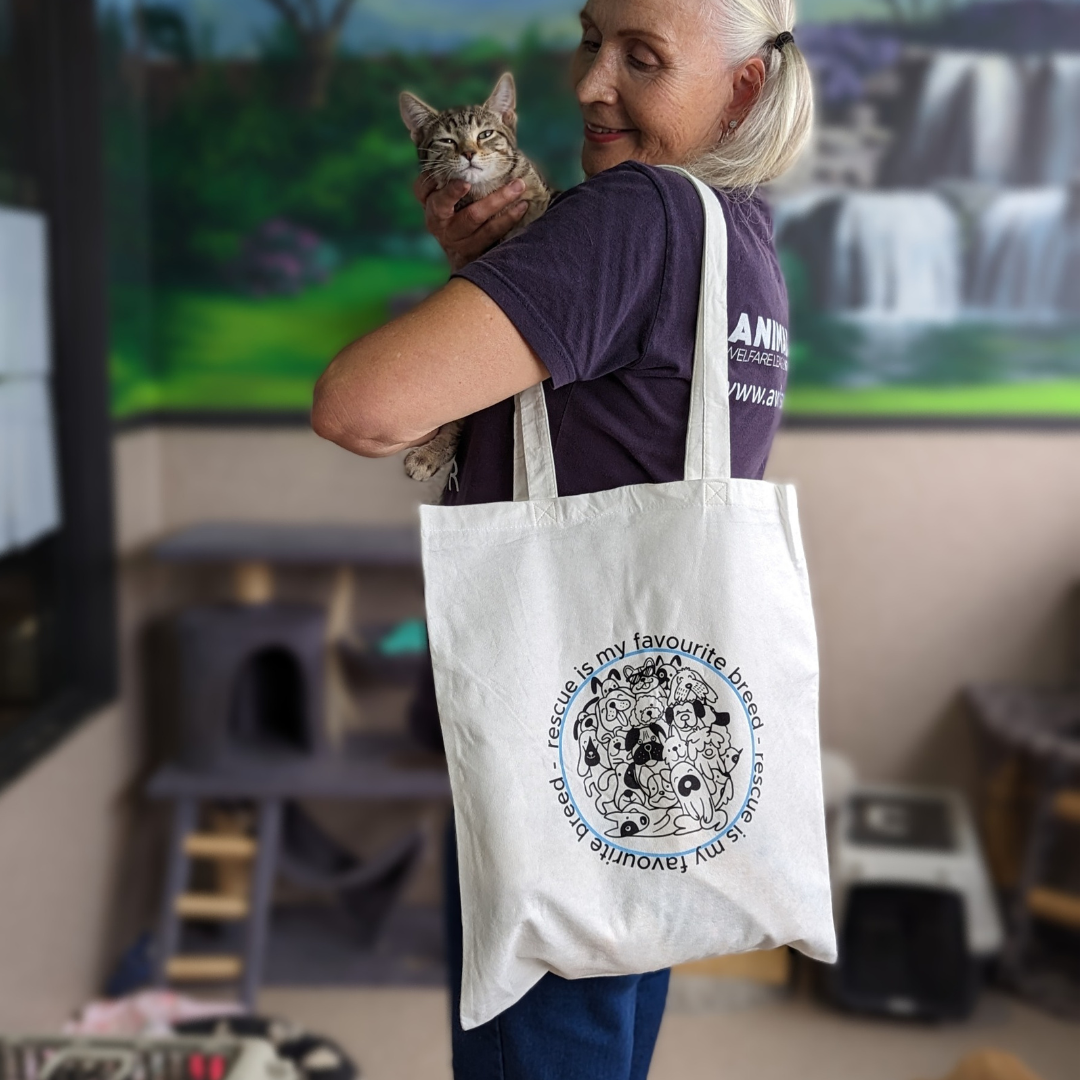 Grab your limited edition tote bag!
Show your support for rescue animals and wear it with pride!
Buy Now
Thank you from all our shelter pets!
Proceeds help sup-paw-t the animals in our care.